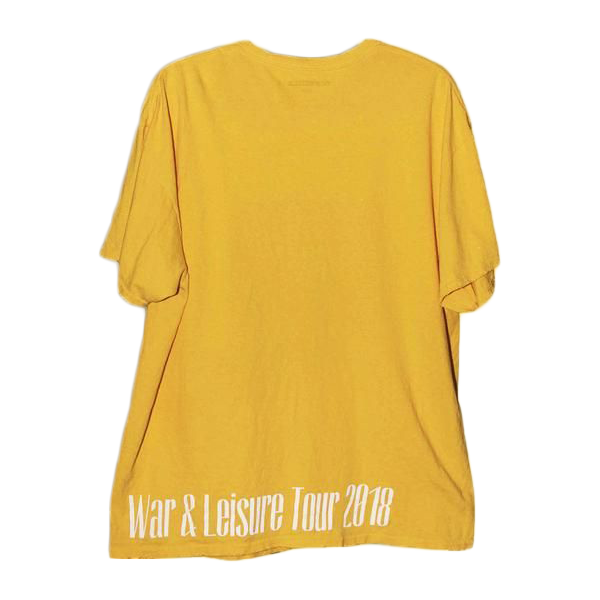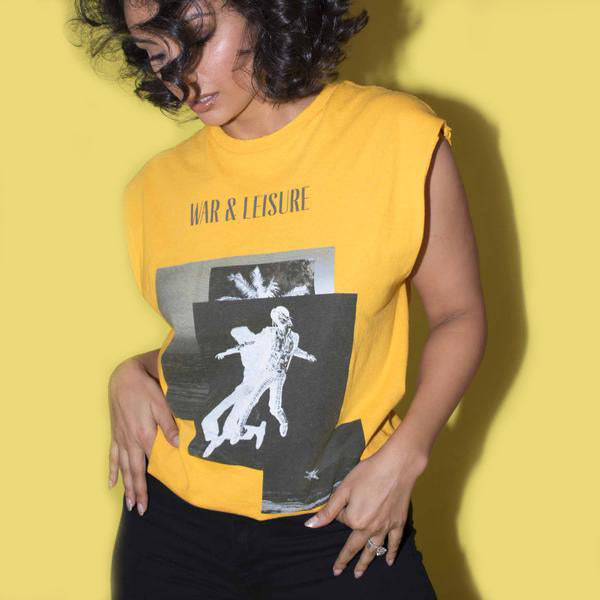 War & Leisure Graphic Tee
Yellow tee from the War & Leisure collection featuring a War & Leisure design on front and "War & Leisure Tour 2018" on the back. This shirt was made in collaboration with Made Worn.
>
100% cotton – made in the USA | Inspired by a vintage fit – each piece is unisex and true to size. Every garment is cut, sewn, distressed, and finished entirely by hand in Los Angeles, California. Due to this process, every piece is unique and completely one of a kind.